100% Tax Compliant
GST Invoices on All Purchases
Sourced Directly from Manufacturer
Brand Authorized Store & 100% Original Products
---
---
Free Delivery
Free Standard Shipping on Orders Above ₹999
15 Day Easy Returns
Satisfaction with Products Guaranteed
Best Price
Products Available at Best Prices Online
1 Year Warranty
Reliable Products and Convenient Claims
Customer First
Best in Class Customer Support & Services
Local Warehouse
Stocks and Ships from PUNE, Maharashtra
100% Tax Compliant
GST Invoices on All Purchases
Sourced Directly from Manufacturer
Brand Authorized Store & 100% Original Products
Rs. 10,999.00
Rs. 14,999.00
Description
Specification
Reviews
Key Feature
1944P Front & 1080P Rear Recording
With super high resolution, record movies anytime and anywhere, capturing details of your travel routes, without missing any wonderfulness during the journey.
5MP Sony Sensor & Dual-Core Processor
Sensitive SONY IMX335 sensor and powerful processor make an extraordinary camera for your recording.
3D-DNR, WDR & Superior Night Vision
3D-DNR and WDR significantly improve image clarity by reducing noise and adjusting exposure balance when recording in low-light or high-contrast environments. F1.8 large aperture pulls in more light to brighten up dark scenes.
Advanced Features
See Full Driving Route Taken
You can view your driving route and speed using the 70mai App once the vehicle is back from the trip. Please note that this data can only be synchronized when you are in your car, you cannot view the location of car remotely.
Advanced Driver Assistant System
Lane Departure Warning: Real-time alert warns you when veering off the lane, Forward Collision Warning: Help you keep a safe distance from the front vehicle, Forward Vehicle Movement Alert: Lets you know when a vehicle in front has started.
Optional 24-Hour Parking Surveillance
Specifically designed hardwire kit for 24 hours continuous parking monitoring. Records evidence when vehicle is left unattended. You can also turn off parking mode by just changing settings on the app itself.
Product Information
| | |
| --- | --- |
| Brand | 70mai |
| Model | Pro Plus+ A500S with Rear Cam RC06 |
| Item Weight | 400 g |
| Digital Storage Capacity | 128 GB (Memory Card Not Included) |
| Batteries: | Model - HMC1450 (Replacement Available) |
| Product Dimensions | 14.3 x 12.9 x 9.6 cm |
| Item model number | A500S-1 |
| Battery Cell Composition | Lithium Polymer |
| Included Components | A500S Front Camera (GPS in-Built), RC06 Rear Camera, Car Charger, Micro USB Cable 3.5M, Pry Tool, Electrostatic Stickers, Heat Resistant Stickers, Mounting Bracket, Rear Camera Connecting Cable, User Manuals |
| Operating System | Android, iOS |
| Screen Size | 2 Inches |
| Batteries Included | Yes, Contained in Equipment |
| Connector Type | WiFi, Micro USB |
Mandatory 3rd Eye/Gaurd for every car...
Go for it 👍 This DC is perfect and does it jobs wells. It is easy to install and monitor the recording via 70mai app. Managing recorded videos also hassle free clearing or savin or deleting through app. Initially I was searching dash camera widely at local market, online but not convinced, luckily found this direct web. Nexdigitron sells at good price in their site than other online platform. Especially prior sales advocacy and after sales support is good, team responds to all your queries promptly anytime. You and your vahan will be safe under the cover this DC for sure. Keep up the good service Nexdigitron team.
Brilliant up front, forgettable rear
I have the dash cam hardwired for parking monitoring. The front camera is exceptional, everything is clear and crisp, details are legible, and the colours look especially good paired with the CPL Filter.
The rear camera maybe used to identify whether you were hit by a car or a truck at best. It looks like 2010 era Nokia phone recording at times when the conditions outside aren't exceptionally bright.
Also, during parking monitoring, I have noticed at times it decides it does not want to record any more timelapse, which is weird given that's the one job it has.
Overall, great camera to record your trips and keep evidences should things go wrong in the front, everything else is 'meh'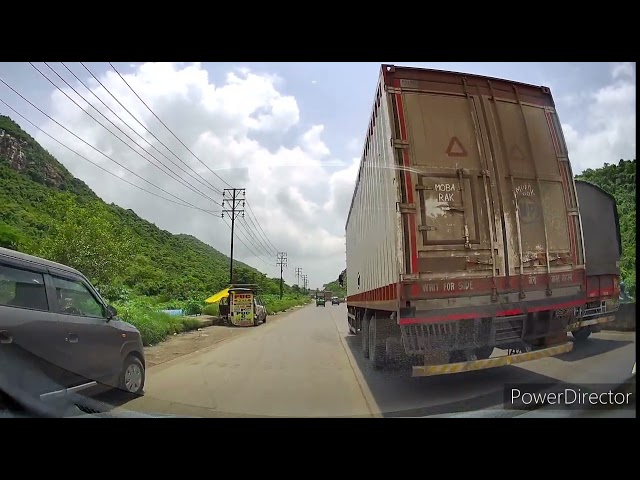 Both cameras are of good quality
Feature rich device
I liked its clarity and adas system. Thought it might get a little annoying at times but useful on the highways.
Day time videos are amazing but night in the night time videos you will find it difficult to read the number plates. Rear camera is useful too